You are in good hands:
Every individual in our practice strives to provide our patients with the most professional, courteous, compassionate and high quality care they deserve.
From all of us here at our practice thank you for the trust and confidence you place in us.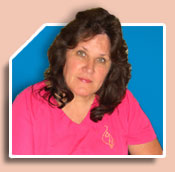 Hello- My name is Gail. As the office manager and billing specialist, I deal mainly with the "behind the scenes" administration and paperwork. I, also, assist with all other office activities and staff concerns. Please feel free to ask for me if you have any questions regarding insurance coverage, your account balance, or any issues of concern to you about your office visit. We hope to provide quality medical care "service" in a friendly atmosphere to all of our patients. Our staff's goal is to work together to provide you with a pleasant and comforting office experience.
Your improved health is our #1 concern!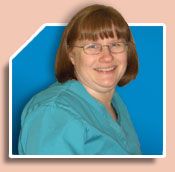 Hi! I am the first person you meet in our office as the receptionist. I try to be prompt, courteous and helpful because I am the
first face you see and voice you hear in our office. It is my responsibility to make sure that I have your current demographic and insurance information so that our office can get important information to you regarding your current visit or any future treatment.
I also contact your insurance company to get benefit information for you so that you will know exactly what your insurance will cover. I handle checking you in and checking you out, scheduling appointments, and collecting your co-pays. I have just moved back to Fayetteville with my husband who is a local pastor and I look forward to helping you feel comfortable in our office. [back to the top]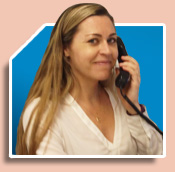 Hola, mi nombre es Megan.
My name is Megan.
I assist in the medical records department and I am happy to help you in Spanish or English, whatever you choose. I have been assisting Dr. Morfesis and translating for the past year. It is my responsibility to make sure that our Spanish speaking patients understand the doctors plan so that they achieve an excellent outcome.
The medical field is an area where I can make a difference utilizing my bilingual speaking skills assisting Spanish patients that are not fluent in English. What I like most about this job is the friendly environment. We want all of our patients to feel that we welcome them to our practice. [back to the top]

Certified Nursing Assistants: Samantha & Tanisha
We are certified medical assistants who are always ready and able
to assist our patients.
Some of our responsibilities include:
Triaging patients, assisting the doctors with in-office procedures, answering
your medical questions, scheduling surgeries/x-rays and referrals along
with pre-certifying surgical procedures so that your insurance company
"foots the bill."
We are responsible for processing medical record information
(consultation reports/office notes/test results, etc.) to your primary care
doctor, calling to remind you of your appointments, preparing your chart
prior to your office visit, and assisting you during your visit.
We are always willing to help you by getting you ready to see the doctor,
answering questions and scheduling your future office appointments
and tests.
The best part of our job is working with caring physicians and a staff
who try to provide optimal medical care for YOU, our patient.
We keep busy but always have time for our patients.
[back to the top]